ILLIES donates 300 hours of individual tuition for ARCHE children
As in the previous years, ILLIES will forgo the usual Christmas presents and donate instead 300 hours of individual tuitionfor the children of the ARCHE in Jenfeld and Billstedt in Hamburg. Here, up to 170 girls and boys a day receive the attention and care they need: a warm meal, leisure and sports activities, or help with their homework. For young people, the main focuses are learning support, help in achieving school-leaving qualifications, and finding an apprenticeship position.
The donation allows regular learning support and helps adolescents to achieve a school leaving certificate
Mrs. Susanne Bensel, chairwoman of the "Freundeskreis Die ARCHE Hamburg e.V." explains what this donation means for the children: "The learning support is especially important for young people of 13-19 years, as it helps them to stay on top of things at school. Because only with a school-leaving certificate will they find an apprenticeship position, and ultimately a job that can then enable them to lead a self- governed life. This year, 30 young people from the Jenfelder ARCHE have completed their schooling thanks to the regular learning support. 12 of them have passed their A-levels and a further 10 are now attending upper school after successfully completing their intermediate schooling. 'Without the Arche, I would never have made it.' said one adolescent recently."
ILLIES continues the tradition of "donation instead of gifts"
When the hectic pre-Christmas period is over, we look forward to spending time with the family, the annual meeting with friends, the holidays, delicious food and great gifts. Christmas is a wonderful time, especially for children. But many young people live in an environment that does not offer these opportunities. Therefore, ILLIES donates again this year to the "Freundeskreis Die ARCHE Hamburg e.V." to enable children and teenagers from socially disadvantaged families to get an education, and to support them in leading a self-governed life.
We donate to help the ARCHE Hamburg e.V. make children fit for life!
Join us - every donation enables education and gives chances.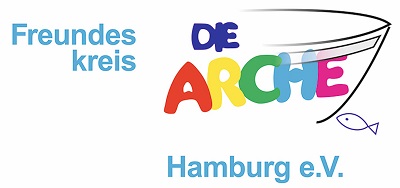 Freundeskreis Die ARCHE Hamburg e.V.
Berenberg Bank
IBAN: DE07 2012 0000 0054 5400 00
BIC/SWIFT-Code: BEGODEHH
Find further information about Freundeskreis DIE ARCHE Hamburg e.V. here (German only).
See who you help: