"Our employees form ILLIES' very core and driving force."
C. Michael Illies - President & CEO
ILLIES – working with leading technology providers
With 160 years of corporate history and a track record in working with industry leaders in Europe and Asia, ILLIES is the partner of choice when it comes to innovative technology marketing and the implementation of industrial investment projects. We are on top on cutting-edge technologies and the latest developments in Asia and abroad. Our customers value our reliable performance, our reputation, and our loyalty.
At ILLIES, we recognize our staff as our most valuable asset. Our team spirit and our values form the core of our ILLIES corporate family. We merge the best of Asia and Europe to form a unique and highly effective multinational organization.
ILLIES' presence covers six countries and 12 locations across Asia. The corporate office in Hamburg, Germany, provides effective support, logistics, financing and technical expertise to our teams all over Asia. Our mission is to make every partnership a success. We connect time zones and diverse mentalities just as readily as complex technical issues. To us, a challenge is just another task.
We are constantly hiring qualified technical and talented sales professionals. Contact us today to learn more about our present openings, details of career prospects, and benefits!
Please send your application and CV to career@illies.com.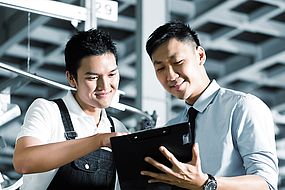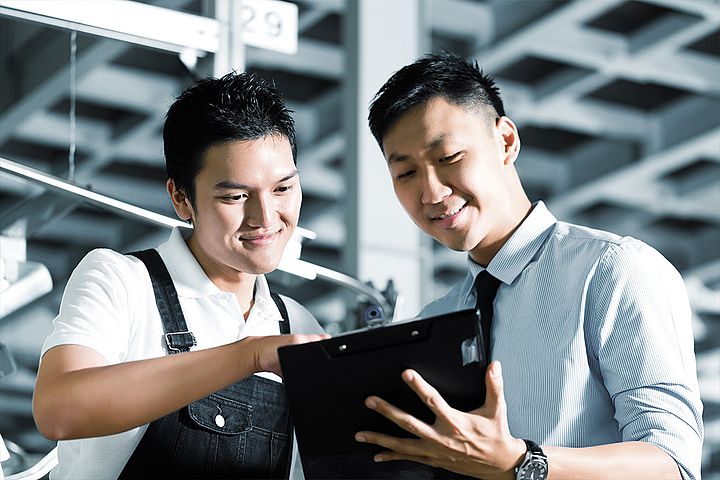 ---
Why ILLIES?
A stable company with 160-year track record
Family-owned and managed by the fifth generation
Strong presence in Asia's fast growing metropolitan cities and growth hubs
Involvement in cutting-edge technologies
Working with industry leaders across Asia and Europe
International job environment
Team-oriented work culture
Good career prospects and attractive remuneration packages
GALLERY - WORKING AT ILLIES - IMPRESSIONS FROM HAMBURG AND TOKYO
---
Meet the ILLIES team members
Some examples of possible career opportunities at ILLIES are presented here through team members' testimonials.
PORTRAIT: Christoph Peters
I studied Business Administration with majors in Finance at the HSBA. After my bachelor degree 2007 I stayed at my training company C. ILLIES & CO. First I worked at the Controlling Department, later for the division Plant Engineering in CIS countries. Since 2011 I am branch manager in Vietnam, leading the bureaus in Hanoi and Ho Chi Minh City, which is a pretty exciting challenge!
The HSBA and the concept of the dual curriculum taught me to handle different tasks and exams simultaneously. Most important for me was not necessarily what you learn, but how efficiently you learn. The methods and soft skills I acquired during my studies are still valid today, as assertiveness and intercultural understanding are needed daily in international trading.
For several years now I have been working in the job of my dreams. Since my eighteenth birthday I wanted to work abroad. And I constantly pursued this dream without getting impatient.
In my opinion it is important to set yourself goals and continually work on achieving them.
At this point the selection of the joint venture is particularly important. An owner-managed family business focused on Asian markets was very helpful for my career.
It is difficult to identify a highlight out of all those journeys, crazy everyday things in Vietnam and interesting characters I meet, but the encounter with Angela Merkel and Gerhard Schröder is definitely one!
What time means for me? Time is a precious commodity. I often hear the statement, there is a lack of time for certain activities. In truth you simply do not take it. My job absorbs a lot of time but I spent my leisure time with my wife and my two sons. This compensation is very important to me.